Seeing as there will be a lack of the one and only Acid Mines for what will probably be a while, I decided to show you guys what I did this evening. Trust me, when you see it you, you can tell how bored I was at the time.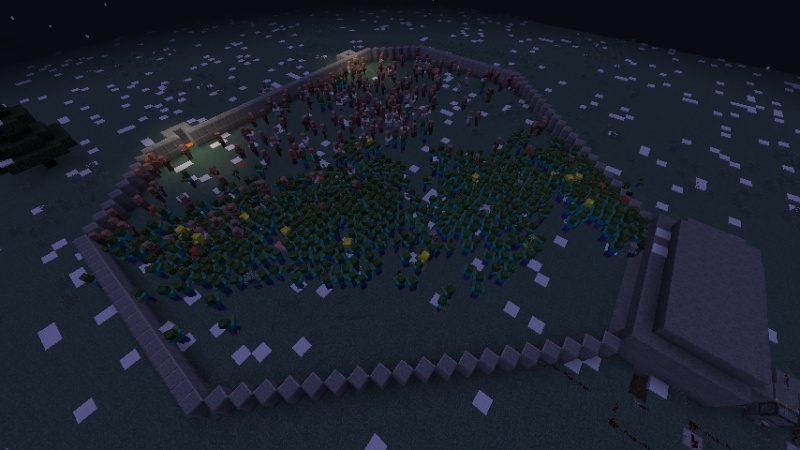 The zombies are at one end and the villagers are on the other.
The zombies go and attack the villagers,
Causes great excitement and a really laggy computer

!
What have you been been doing due to the loss of the Acid Mines?
Lots of Love,
(No Kissing)
PlukyDucky